With spring and summer waving at us from just around the corner, designer Amanda Fraijo-Tobin has created Blissful, the March Scrap Girls Club, with elements and themes that will work in a variety of settings: "I could see this club working well for most projects for spring (because of the florals), for beach projects (because of the color palette), and for heritage layouts (because of all the pretty elements)." Read on to see all the fabulousness that Amanda has packed into this month's club!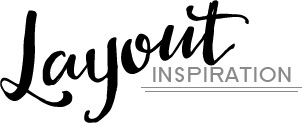 Layout by Andrea Hutton

Hybrid card by Geraldine Touitou

Layout by Carmel Munro

Layout by Geraldine Touitou

Layout by Sue Maravelas

Layout by Geraldine Touitou

COLOR PALETTE INSPIRATION: If you've been a fan of Amanda's designs, you know she loves bright colors in her collections. This kit, however, takes a different twist, and here's why: "I knew I wanted to use a soft mint green, since that's my current favorite color. For the most part, I am drawn to really bright colors but I wanted to stay a little more muted and subdued for this club selection. The color palette is also universally unisex and has a great mix of useful neutral colors as well."
PRODUCT NAME INSPIRATION: Why she picked the name "Blissful":
"After picking the colors, I just realized how soothing and happy they made me feel. I usually equate 'happy colors' with bright and fun color palettes, so this softer side of the spectrum was a nice change-of-pace design-wise for me."

An Amazing Deal!
If you were to buy all of the items in the club individually from the Boutique they would cost nearly $40.00 and we offer it to you for just $9.99 a month!
MONTHLY SUBSCRIPTION


Did you know that Scrap Girls Club members get Members Only goodies that will never appear in the store? Amanda created a JIF Mini Kit and a beautiful JIFFY Easy Page Album just for members!