Since releasing our 
March Scrap Girls Club: Belle by Amanda Fraijo-Tobin
of AFT Designs, we've been hearing fabulous comments around the forum — and we're not one bit surprised! Amanda has a knack for designing kits that are timeless. She said, "As always, I try to make my Scrap Girls Club selections non-seasonal and not too specific, so you can use them year-round for all your projects. 
Belle 
definitely fits that bill!"
     We've gathered a few images to give you a glimpse of Belle, our March Scrap Girls Club. But remember, this wonderful kit will only be available with all the extra Members Only goodies (and at the lowest price ever) until the last day of the month. Check out these pics — and then make this club your very own!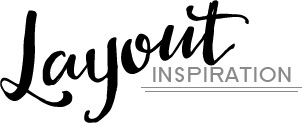 Layout by Celestine



Layout by Marie

Layout by Laura

Layout by Geraldine
---
Behind the Scenes
What is the inspiration behind the name of the club: Since my theme for the club was just to create something pretty, the name Belle just fell into place as a great choice for a name.
What product does she think you will love: I think customers will enjoy the Belle Hanger Embellishments. They include some mini frames that would be cute to add accent or smaller photos to a layout for more interest.
How she picked the colors: I knew I wanted a lot of blues in the palette and a red. When I narrowed down the shades of blues and the maroonish red, I came back in and added the purple later for a little more contrast and interest.
---
An Amazing Deal!
If you were to buy all of the items in the club individually from the Boutique they would cost nearly $40.00 and we offer it to you for just $9.99 a month!
MONTHLY SUBSCRIPTION

---
Don't Miss It!
Scrap Girls Club members get several Members Only products in each club — things that will never be available in our store!
A JIFFY Easy Page Album Kit: Create the same beautiful layouts as the professionals at Scrap Girls using this set of five templates. Each template is provided as a layered PSD file, allowing you to just insert your own photos and journaling to be finished fast. You also have the option of customizing the templates to create a layout that is all your own. Plus you get Easy Page style PNG's so that you can quickly add your photos!
A Special Designer Gift:  a set of papers as a gift to our club members.