She said, "I think this club fits everything associated with fall. Family — friends — plants — nature — animals. Any of these subjects would work beautifully with this kit in a family photo album or as a stand-alone photo display."
You can get this amazing club until October 31 while it's the best price while it's our featured club with all the extra Members Only items. Scroll down to see the images and check out the beautiful designs from Autumn Things — and make it part of your scrapbooking this month!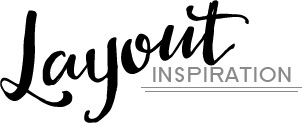 Layout by Celestine



Layout by Dady

Layout by Cindy

Layout by Amy
---
Behind the Scenes
Product she loved desiging: I like the elements in the kit most of all. When I choose each element, I hope it can express some of my ideas that I want to bring to you. Florals, butterflies, and trinkets are what you'll find tucked into this kit. 
How she picked the colors:​ When I'm preparing to design a new kit, I like to collect some of my favorite color palettes, and I choose some from them to create a look I love. In this club, the dominant color is purple — with some fuchsia, green, and brown.
Personal story: When I was choosing this theme, I discussed the color choices with my mother. She advised me to use bold colors. My favorite colors are usually very simple and a little muted. But day after day, she reminded me to use a bright color palette, and every day, she would bring me a colorful leaf from outside, telling me how beautiful autumn is. So I decided to make this collection bright — and to infuse it with bright purples.   
---
An Amazing Deal!
If you were to buy all of the items in the club individually from the Boutique they would cost nearly $40.00 and we offer it to you for just $9.99 a month!
MONTHLY SUBSCRIPTION

---
Don't Miss It!
Scrap Girls Club members get several Members Only products in each club — things that will never be available in our store!
A JIFFY Easy Page Album Kit: Create the same beautiful layouts as the professionals at Scrap Girls using this set of five templates. Each template is provided as a layered PSD file, allowing you to just insert your own photos and journaling to be finished fast. You also have the option of customizing the templates to create a layout that is all your own. Plus you get Easy Page style PNG's so that you can quickly add your photos!
A Special Designer Gift:  a paper set as a gift to our club members.