Have you picked your word for 2015 yet? We have a special guest blogger today – Leigh Anne Wilkes from yourhomebasedmom.com here to help you get inspired. Start thinking about it, because we will be challenging you to use your word in some layouts next week!

"Words are, of course, the most powerful drug used by mankind."
Rudyard Kipling
Words can take our breath away, words can break our heart or melt our heart. Words can be simple things but yield great power.
One little word can change the world
I have loved words my whole life. I have always loved to read and my weekly visits to the library are some of my favorite childhood memories. In college I began collecting words , surrounding myself with words, posting them on my bulletin board, my mirror, filling file folders and note books full of words, quotes etc.
We can be inspired to do great things through words. It may be a simple word but it can have great power and hit the deepest part of our souls.
Words create impressions, images and expectations, they influence how we think, how we act. There is a powerful connection between words and actions and the results we get.
Resolutions vs. Words
Seven years ago, instead of setting new year's resolutions that I most likely wouldn't keep, I decided to choose a word for the year – A word that I wanted to embrace and focus on through the year. A word I wanted to incorporate into my life and who I was.
Usually resolutions or goals do little to inspire us. But a word can inspire us.
My Words:
Lot of words out there – how did I begin the process of selecting the word that was just right for me?
The process in determining my word each year is always interesting and I look forward to discovering how my word finds me each year. Because it does just that – it finds me. I love to see how the word manifests itself through my year and how it grows and develops.
2009 Word of the Year – JOY It was a word that spoke to my heart, a word that just seemed to keep appearing in my life every time I turned around.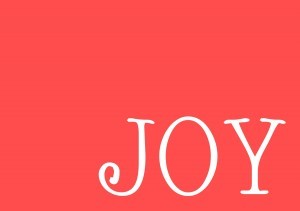 For me Joy was not just for Christmas but something I needed to focus on all year round. I actually put up some vinyl lettering at Christmas that said, "Joy to the World" and it stayed there for 3 years until we repainted.
My word came from this quote:
"Let us relish life as we live it, find JOY in the journey and share our love with friends and family.
Thomas S. Monson
I decided to find Joy in MY Journey. Life does not always go according to plan and in 2008/2009 we were in the middle of what would be 3 periods of unemployment in 4 years.
I worked hard that year to find my Joy – it wasn't always easy but I think I am a happier and more joyful person as a result of it. I dealt with difficult situations better and found joy in the small, simple things of everyday life.
2010 Word of the Year – RE My word was not really a word – it was a prefix. I spent a lot of time thinking and praying about my word for 2010 I wanted to make sure I picked the right word. I had seen the impact and influence the word Joy had had on my year. The word or prefix actually came to me while I was sitting in church one day.
Re – meaning again, back, repeat.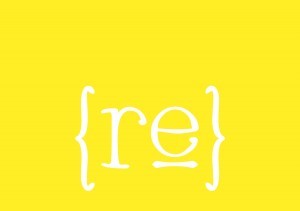 You see in 2010 I was turning 50. I realized that there weren't a lot of new things I wanted to try or accomplish. Instead I realized that there were things I wanted to return to, skills I wanted to refine or reclaim. People I wanted to reconnect with, things I wanted to rediscover about myself and places I wanted to revisit. And most important things I wanted to remember (I was turning 50 after all) And I wanted to learn how to relax!
See a theme – return, refine, reclaim, reconnect, rediscover, revisit, relax!
Most importantly I wanted to Remember to Recognize the hand of the Lord in my life on a daily basis. I decided to keep a journal where I write each night how I recognized the hand of the Lord in my life that day
I needed to remember and recognize the Lord's hand in my life. Even during those difficult years when our life wasn't going according to plan I needed to realize and recognize that the Lord's hand was directing our life.
You can read about my other past words here:
How to Choose Your Word:
Sometimes you will find your word and sometimes you word will find you.
Some of you will know immediately what your word is – others of you will need some time.
Sometimes you will think your word is one thing but then it becomes another. Give it a little time, let it grow on you.
Here are some questions to ask yourself as you find your word:
What's the thing you most want to achieve this year?
Think back over the last year– can you define it in one word? Now think ahead one year – what word would you like to describe it when it is over?
Make a list of words that come to mind and then sleep on it, think on it and even pray about it.
Look for it, listen for it. Remember this is your word and there is no right or wrong word. Choose a word that "fits" You.
Enjoy the process, have fun with it. Make it your word.
To read about my 2015 Word of the Year check out my blog.
Leigh Anne Wilkes
yourhomebasedmom.com
finding the pretty and delicious
You can also visit me on Facebook, Pinterest, Twitter, Instagram and Google+