My main goal in creating layouts is to preserve memories for my family. In my mind the most important thing is to make meaningful scrapbooking pages. I have never been "caught up" in my layouts, trying to make sure they look perfectly beautiful. It more about memory keeping and making sure that my pages really tell the story to light.
This no-pressure approach makes scrapbooking more fun for me. I enjoy reminiscing as I peruse old photos and decide how to tell the stories they illustrate. Fortunately, I have a pretty good memory and have a few journals I can refer to when it fails me. A few weeks ago, my husband was looking through my scrapbook pages and commented, "These are so much better than a journal!" This made me smile as his appreciation of my pages is a fairly new thing.
The 5 W's
To help make more meaningful scrapbook pages I try to include the five W's on every one I create. That way I can accurately preserve the memories and make them more interesting.
Who? Name as many people in the photos as possible.
What? What is happening in the photo? Tell the story with your journaling and title.
Where? Add the location when you know it.
When? Include a date even if you have to estimate it.
Why? Why are these photos important to you? Why are you scrapbooking them? This question can help focus your journaling.
I don't always manage to use all five on every page, but using the five W's can help make your scrapbooking pages more meaningful and memorable. I doubt my children will spend much time reading my old journals, but they are already enjoying the many albums of digital scrapbook pages I've created!


Digital scrapbooking supplies used:
Autumn Jewel Collection
Fall Fantasy Collection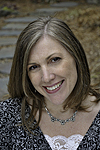 Article written by April Martell