Summer is here, and family reunions are a favorite summertime event. At our reunions, relatives often bring old albums that are new to the rest of the family. The Flip-Pal mobile scanner doesn't require a computer or even electricity, so it's ideal for family reunions that are often held at outdoor locations where setting up a traditional scanner and computer isn't practical. Since you can scan the photos without removing them from the album, your great-aunt won't even be upset with you for mixing things up.
Using the scanner this way is easy. To scan a photo while it is still in the album, simply remove the scanner lid, turn the scanner over and place it over the photo in the album. The bottom of the scanner is clear, so you can see exactly where to place it. Then just press the button on the side and the scanned image will save to the scanner's SD memory card. It is really that easy!
I love how the Flip-Pal scanner is small and light-weight, so it doesn't take up too much room in my suitcase. So, if you're attending a family reunion or just visiting some relatives this summer, try taking this handy little scanner along to make the most of your memory-gathering moments!
One of April's favorite products is vintage frames, she especially loves to use them on her heritage style layouts. In the kits below you will find several vintage frames that make showcasing your photos a breeze!
Digital scrapbooking products used:
(Click on the images below to be taken to their product page)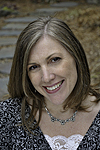 Article written by April Martell