Slight changes can make a big difference in how our digital scrapbook pages look. For example, the more we develop as digital scrappers, the more we realize how important shadows are in presenting a realistic page. Where we place our shadows and the type of shadows we use can make subtle but important differences in our pages.
In the real world, shadows are cast by light. In order to make decisions about our digital shadows, then we must also notice – or decide upon – the source of the light. From what direction or directions is the light coming? If the light is coming from the upper left, for example, our shadows should be cast to the lower right.
It's easy to agree on the above. Now for the hard part: How do we determine the light source? I'm glad you asked! Here are some guidelines.
Some of our Scrap Girls designers have established a light source and they show it in their embellishments. Notice the brighter and darker sides of the kumquat from the Orange Blossom Collection and the bright spot at the top of the Flair button from the Strawberry Fields Collection Mini as two examples

.
2.  Sometimes, a designer will include two versions of her embellishments, one with and one without shadows. Here's an example from the Classic Cluster Borders Embellishment Mini. In these situations, you would look at the direction of the shadows and use that as a guide for the rest of your layout.
 3. Often a designer leaves the light source up to us. In the case of embellishments without any noticeable light source, you can just pick a direction and, as long as you stick with it for the whole page, it will look fine
So, how do we adjust the direction of a shadow? After adding a drop shadow, double click on the
fx
icon on the right side of the layer you want to adjust. A dialog box will open. You'll see a Lighting Angle circle with the current degree number of the light source labeled. Just click inside the circle and move the pointer or, alternatively, in the box next to the circle, type in the desired degree angle of the light source.
Deciding upon the light source and keeping shadows consistent will result in a more natural-looking digital scrapbooking page. The next time you make a layout, pay attention to the light source, then show us your results by uploading your layout to the
Scrap Girls Gallery
and let us admire your work!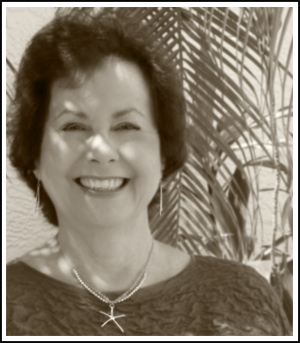 Tutorial by Diane Lardieri