Here's a quick tutorial on using a digital template to create a hybrid layout.
To start out I took the ScrapSimple Digital Layout Templates: On the Diagonal and printed out copy of the png onto 8.5×11 printer paper.  Then I cut it apart along the lines of the diagonal "patterned paper" sections.  I used these to trace out my two actual patterned paper segments (I did reverse the layout direction, but you can trace them either way to get the layout in the direction you wish.
Then I used those cut apart pieces to mask off an 8.5×11 sheet of cardstock that I was going to use as the base of my layout.  The extra pieces of paper were there to protect my layout background from stamping ink.
I created my own stamp using the Sun png from the Brush Set: A Whale of a Time, Silhouette Studio, and the Silhouette stamping material and mat.  It works pretty much just like cutting a normal cut, just in the stamping material.  Then I stamped it in a coral ink over the center "empty" triangle on my background.  The masking paper kept the stamping contained.
Once the masking paper was removed, I was left with just the triangle of the suns in the middle section of the page.
I finished up the page with a big photo, a title and just a few embellishments to bring it all together.  It is a simple and clean page and one that you can pull together quickly and with just a few physical elements.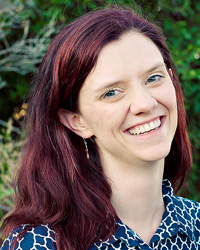 Tutorial written by Charissa Miller
Digital scrapbooking supplies used:
Brush Set: A Whale of a Time
ScrapSimple Digital Layout Templates: On the Diagonal