I adore Syndee's new planner products! I was so excited that my first impulse was to just start creating and printing. However, I knew that would be a mistake because I have thrown out my share of projects because of poor paper choices. A printed planner has to measure up in a lot of ways: Paper weight, thickness, opacity, and surface properties matter.
I made a LONG list of what I wanted from my paper. Not all of these may be important to you for every project, but here was my list for this project:
print quality on my home printer that was vibrant and true
double-sided printing without bleed through
smooth writing surface for various pens, markers, and pencils
minimum paper thickness that would be durable
product that I could glue, punch, and stamp
paper that felt good to the touch
options that were affordable and available
I tested a number of paper types, adjusting my printer accordingly (cardstock, photo papers, text weight copy, linen, and matte white brochure and flyer).
As I suspected print quality really varied.
There were differences in writing surfaces, thickness, durability, embellishment options, feel, and price. Paper opacity also varied.
No one paper was perfect but the one that I found to be the best overall was (drum roll) – the matte white brochure and flyer paper (170 g/m, 8 mil) from Staples. With the exception of poor results with wide-tipped permanent markers, alcohol markers, and pencil erasures, it was perfect.
I am so pleased with the custom results I achieved at home the 
Color Your World Printable Planner
, I can't wait to try other planner products!
You will also find many commercial printing options available at office supply stores and online. But whether you are printing at home or commercially, decide what paper attributes are important for printing your planner. Then, organize your life in an artful way!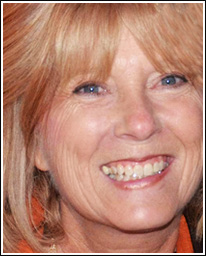 Article written by Karen Webb