Carl Shute one of our Hybrid Team Members created this little printable mini album using regular envelopes! Here's what she said on how she created them:
All I did was use two envelopes, attached them by the flaps with double sided tape, then used the July Club papers,  album templates and the PL to create the album.
I LOVE this!!! I love anything to do with using envelopes in non-traditional ways! This envelope mini album is just too fun! Thanks for sharing this with us Carla! If any of you have created something fun using envelopes please email me at syndee@scrapgirls.com and you might find yourself featured here on the Blog and a prize coming your way!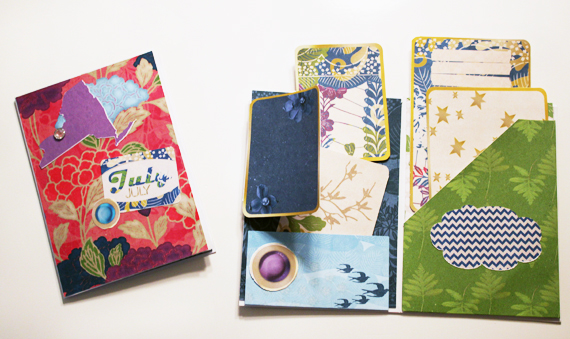 Digital scrapbooking products used:
HURRY! The Journal Card kit below is only available until Saturday July 13th Midnight ET time!