Our designers pack lots of beautiful word art into their collections, and this month's club is no exception! Syndee Nuckles has given us so many colorful choices in her
Stories We Tell Collection
.
But let's be honest: no collection can contain all the word art you'll ever need. Sometimes the perfect words are on the wrong colored strip, or you just want to tell your story using words that aren't included. No worries! Syndee has made it so easy to build the perfect word art for your layouts.
This tutorial will focus on how to use the word art blanks included in the
August Scrap Girls Club
to create word art that goes perfectly on your page and says exactly what you want it to say. The screenshot below shows some of the word art and word art blanks included in the club collection.
Choosing a good font is the key to getting the word art to look good with the collection you are using. You'll want to note the type of font used in the word art. We won't always have the exact font the designer used, but we can choose one with a similar look. Without going into great detail about typography or the various ways to classify type, here are some basic font classifications that can help when choosing a font.
Serif typefaces have small lines or finishing strokes on the ends of character strokes and stems. A few of the serifs are circled in the screenshot below.
Sans Serif typefaces simply don't have the serifs, giving them a more modern look. Sans means "without," thus these are fonts without serifs.
Scripts are based on handwriting and have fluid letterforms.
When I am choosing a font, I like to place a piece of word art next to a word art blank in Photoshop. I type the text I plan to use and then try different fonts until I find one I like. Make sure to use all capitals if the word art you are trying to match has them. You can turn all caps on and off in the Character panel.
Scroll through your fonts to view them more quickly. First, select your text. With the text highlighted, select a font and hold your cursor over the font name in the Character panel. Now, use the scroll wheel or the arrow keys to preview your text in the different fonts installed on your computer.
For this piece of word art, we are looking for a hand-drawn serif font. I found several with a very similar feel to the font used on the word art. Sometimes you'll even get lucky, like I did with this word art, and find you have the same font!
For my layout below, I used the word art blanks to add my daughters' names beside the photo. Try adding your own custom text to the word art blanks in this month's club using some of these techniques on your next layout. Then share your results because we'd love to see your layouts in the Scrap Girls Gallery!

(click on the image to be taken to the product page)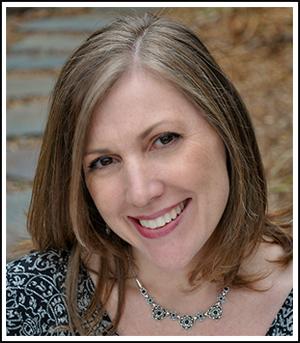 Article written by April Martell