If you like to cook and share your recipes, you can use your stash of digital scrapbook supplies to create beautiful cards that showcase your favorite recipes. In this tutorial, I'll give you some tips for creating usable recipe cards.
First, decide on the format you would like to use. You can create recipe cards or pages for a cookbook in whatever size suits you. We use 4×6-inch cards in our monthly Recipe Swap on the Scrap Girls Forum because they can be printed easily and inexpensively.
Next, consider your font choices. Decorative fonts are best-suited for titles, but for the body of the recipe, use a very readable font. When working on a recipe card, it is easy to make the font too small because your monitor can display your card larger than its printed size. While it does depend on the specific font, a 10-12 point font is readable for most people. When you have a recipe with a long list of ingredients or detailed directions, create a second card for the instructions.
When I was making the second card, an entire paragraph of the text didn't fit on my page. First, I simplified the wording, but there were still a few lines of text that wouldn't fit. To solve this, I opened the Character Panel and reduced the spacing between the lines (leading), and then I decreased the spacing between the letters (tracking). Just remember that there is a limit to how much you can squeeze your text using these tools!
Another thing to consider when creating your recipe cards is the trim line. Printers have a hard time printing exactly to the edge of a page, so they will extend the image slightly beyond the edge. The trimmed amount varies, but as a general rule, keep important things like text at least 1/4-inch from the edges. I often add a border slightly wider than 1/4-inch when I'm creating my cards.
After you've printed your cards, you can store them in an inexpensive 4×6-inch photo album. The plastic sleeves protect them from cooking spills, and you can switch up the order as you print more recipes with your digital scrapbook goodies. Try creating recipe cards with some of your favorite recipes. For even more fun, participate in our monthly recipe swaps on the Scrap Girls Forum!
Digital scrapbooking supplies used:
Commercial license versions of Brush Set: Altered Pages and ScrapSimple Paper Templates: Basically Bordered Stitching are also available.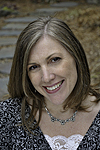 Tutorial written by April Martell