Pocket Life Journaling Cards can make your scrapbook pages go together quickly, but sometimes the size or orientation of a card doesn't quite work with your page. Or you may want a color scheme or style that's totally unique. Good news! You can still take advantage of this easy style of scrapbooking by creating your own custom Pocket Life Cards!
First, you'll need to create the card base. You can create a journaling card in any size, but they usually come in the 3×4-inch (900×1200 pixels) and 4×6-inch (1200×1800 pixels) sizes. If you want your card to have rounded edges, use the Rounded Rectangle tool and adjust the Radius. The sample cards use a 70-pixel radius.
Next (and here's the fun part), you'll add color and personality to your card base. The easiest way to assemble a journaling card is to use papers and embellishments from the digital scrapbook collection you've chosen for your layout. I made the first card using the
Wildflowers Embellishment Mini
. Let me show you how you can do it!
To make the floral border, apply the floral paper to your card base using a clipping mask. Then, create a smaller rounded rectangle above the floral paper and clip a white paper to it. I added a blue stroke to set off the smaller rounded rectangle from the floral paper beneath it. Finally, I placed the embellishment on the card and added a small drop shadow. My first Pocket Life Journaling Card went together quite quickly!
I created the remaining cards using the coordinating 
ScrapSimple Embellishment Templates: Among the Wildflowers
and
Brush Set: Woodlandia
. I colored the flowers with color overlays or styles and arranged them on the cards. I created the borders using 25-30-pixel strokes. Creating a stroke on its own layer makes it easy to change its color or add layer styles. You can see that I added a glitter style to the border of the left card in the image below.
I tried lots of different combinations and came up with a set that worked perfectly for my daughter and future son-in-law's engagement photos.
Why not try making some Pocket Life Journaling Cards on your next layout? Then be sure to show us your creations in the Scrap Girls Gallery!

Wildflowers Embellishment Mini
Brush Set: Woodlandia
ScrapSimple Tools – Styles: Gold 8501
Shape Pack: Brackets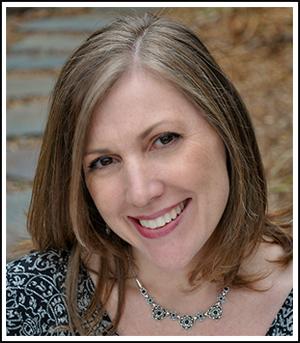 Article written by April Martell