This month's ScrapSimple Club includes both clean and messy template sets that can be used alone or combined. This tutorial will show how to combine several templates to create a collage-style background paper.
We'll start by creating the base paper. Place the lattice paper from
ScrapSimple Paper Templates: Geometric
in your layout. The template has a single layer and is transparent where the grid lines are. I added a cream Color Fill layer under the template layer and clipped a blush Color Fill layer over the paper template. The result is a clean, graphic paper.
Now, let's give our base paper a little grunge! Open the PSD file of
ScrapSimple Paper Templates: Modern Messy #2
. In the Layers panel, select all the layers and drag them into your layout. Hold down the Shift key as you drag-and-drop to align the outer edges. I colored the template layers using
ScrapSimple Tools – Styles: Grungalicious Distress Biggie 8501
and color overlays. See the difference a little grunge can make?
Next, we'll work on our floral paper layer. This layer is made using two different paper templates:
ScrapSimple Paper Templates: Modern Messy
#3 and
ScrapSimple Paper Templates: Floral Pattern
#5.
Open the PSD file of Modern Messy #3 and drag the layers into your layout. I colored the paper layers in the template a light craft color. Now, place the rose and leaf templates from Floral Pattern #5 above each paper layer and apply clipping masks to the template layers. Your Layers panel should look similar to this:
Color the roses and leaves using your favorite method. I used color overlays and then reduced the Opacity of the floral template layers to 65% to allow the paper below to show through a bit more.
To add a bit more fun to the paper, you can place text from Brush Set: Manuscript over the template layers. Finally, move the "messy border" layer from Modern Messy Template #2 to the top layer so it can frame the whole page.
To complete my layout, I simply added the frame, my photo, and a title because the background paper is doing all the work.
Try using different combinations of the paper templates in this month's ScrapSimple Club to create unique papers for your layouts. We'd love to see your pages in the
Scrap Girls Gallery
!

(Click on the images below to be taken to their product pages)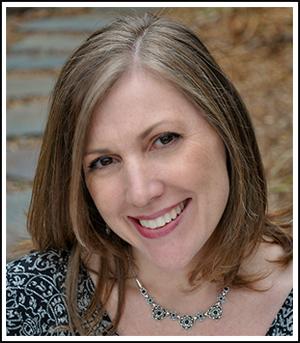 Article written by April Martell