Visit the gift wrapping area in most stores and you will see cute packages of gift tags. Despite the temptation, I always suppress the urge to buy a package. They are never quite the right size, color or shape. Worse yet, there is only one tag in the package I really can use to personalize a special package. The best option is to create the perfect customized tag with my Scrap Girls products. It's simple and you can get exactly what you want for every person's gift! Let me show you how:
Step 1 – Create a Custom Design
Use your favorite Scrap Girls Products.
Step 2 – Print the Tags
Arrange your tag designs on a letter size document. Then print them out on double-sided matte (not glossy) photo paper.  Cut and assemble. I used die cutting tools to cut some of the shapes, but they could easily be cut by hand or with a cutting machine.
Step 3 – Embellish
This is the really fun part! Decorate your assembled tags with distress ink, found items and ribbon.
You've got all you need at your fingertips to make one-of-a-kind package tags for everyone on your list! Wishing you and yours a Merry Christmas!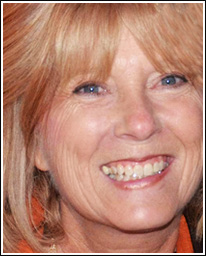 Tutorial written by Karen Webb