At first, digital chats and crops may seem a bit confusing, especially if you are familiar with traditional crops. The online crop format is really quite simple and is much easier than toting crates of paper supplies around!
Chats and crops are held in the Scrap Girls Chat Room. The upcoming chats are posted each Sunday on the Scrap Girls Blog. You can also find them on the right side of the main Forum page under "Upcoming Calendar Events" as well as on the Calendar tab of the Scrap Girls Forum. All chat times are listed in Eastern Time.
If you have your forum time zone set correctly, the forum calendar should be able to do the time-zone conversion for you. When you click on a specific chat in the calendar, it will show the date and time for you on the top purple bar. You can see that the Art Journaling Chat time is listed as 9 p.m. (ET), but shows 6 p.m. on the purple bar because my forum time is set to Pacific. We've had a few issues with inconsistencies in Daylight Savings Time for different countries, but overall, it works pretty well.
So, you've chosen a chat you would like to attend; now how do you get into the chat room?
All you need to do is click on the "Chat" tab at the top of the forum. If you're signed in, you will go right into the chat; if you aren't, you will need to sign-in.
You can join the chat room conversation by simply typing in the box at the bottom of the window. The screenshot below shows what the chat looks like and explains some of the basic controls.
Most chats on the Scrap Girls forum have a theme and a challenge.  The challenges are posted well in advance on the forum calendar. You may work on your layout before, during, or after the chat. You can post a layout for a challenge whether or not you attend the chat. Unless it is specified for a contest or prize, there are no deadlines for posting layouts for chats and challenges.
In traditional crops, some people socialize more than they scrap, while others have everything ready to go before they come while some focus on their work and participate less in the conversation. Digital crops are similar in that way. Your chat host(s) will be available the entire time to answer any scrapping or forum questions you may have while you participate at your own comfort level. Chats are an easy way to make friends on the Scrap Girls forum. If you haven't been to a Scrap Girls chat yet, come visit us in the chat room—we'd love to meet you!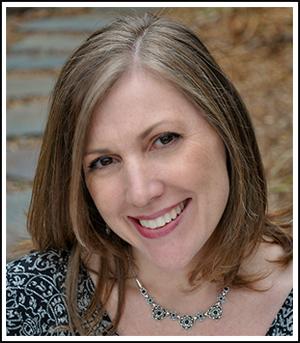 Article Written by April Martell