Each month we get a glimpse behind the scenes of our Scrap Girls ScrapSimple Club designers, and this month's designer is Melissa Renfro!
Click here to check out Melissa's ScrapSimple Club at a great price!
When you started working on your club, what was the first thing you did?
I started painting!  I really wanted to include some watercolor textures with this scrapsimple club.  I love the look of watercolors and thought that if I spent some time actually working on some watercolors, it would give me something to work on.  Well I enjoyed the watercolors a lot. The creative process of painting was really inspiring in a lot of ways.  Part of the time I was developing the club we were on vacation in the mountains and we would go picnic in a grove of aspens. I would take pictures of them and paint them at night.  Then I would paint background textures to use with my scrapbooking. I taped up my watercolors around my computer with blue painters tape so that I could be inspired to be creative. It was a lot of fun.
Where did you find the inspiration for this club?
When I was thinking of what I wanted to do for this club it had been a crazy winter, weather wise.  I think a lot of people had crazy cold weather and unusual weather.  I kept seeing people's pictures pop up on facebook and hear them commenting on how crazy the weather was!  It seemed like a natural thing that people would put those types of moments and pictures in their scrapbooks.  It would be a natural thing to write about weather and how it affects the plans we make. Speaking of which, we actually had a weather related event while I was working on this club.  We were up in the mountains spending some family time together and had taken the 4 wheeler up on a trail.  We had set up a picnic spot about a mile from the car, and were settling in to relax when the skies opened up and dumped on us!  I thought it would be just a brief little summer shower so we ducked under some pine trees.  When it didn't let up after 15 minutes and was only getting worse we decided we needed to get back to the car.  Our nice 4 wheeler trail had turned into a small stream, and as we carted the kids back one at a time to the car and back the wheels threw up so much mud we were covered!  We even left all of our picnic stuff out in the woods, we just piled the chairs and everything under a big tree and left.  My husband went back on the trail a few hours after the rain stopped to go get our stuff!  It was quite an adventure.  Even though everyone was a little miserable in the moment, we had a nice afternoon drinking hot chocolate by the fire and watching movies.  All in all not a bad day.  It just goes to show you though that some of life's most unexpected moments can come from the whims of the weather.
The club includes several products. Did you start and complete each one before moving on to the next?
Typically I am all over the map when I design and work on things all at once. With this one I really did just work on one thing at a time.  I started with the watercolor backgrounds.  Then I did some sketches which I then scanned in and worked on in my vector art program.  I think I sat down and wrote down all of my ideas for the word art in one sitting.  I never do that! The initial ideas all came together very quickly, but then the actually work of sorting through all the ideas and filling them out into actual products takes more time.
What was your favorite thing to design?
I loved doodling the clouds.  It was so much fun to just be able to doodle in my drawing program.  I love clouds, and think they are very versatile for a lot of things besides just weather.  I actually take a lot of pictures of clouds. I think the clouds here in New Mexico are fantastic and dynamic and always catch my attention.
About how long did it take you to design this club?
This club was a lot of fun to work on, and as I mentioned before we were on vacation for part of the time.  I loved to be able to create in my spare time, we had a few cozy rainy days where we were just insdide the whole day and it was wonderful.  Overall, I think I spread it out over about three months which includes getting everything set up in the store and layouts and everything! But with kids and all, I can't spend endless hours on the computer so it was just a little here and there.
How did you come up with the name of your club?
So as you probably know I have boys, and when I was just starting to think about doing my club about weather, they found a Veggie Tales clip about homophones.  This video was played over and over a million times over the course of a week, they thought it was hilarious. One of the lines in this song goes like this, "Whether, whether, whether, whether whether you like it or not, weather, weather, weather, weather, weather is cold, warm and hot."  At first I was thinking "whether the weather" might work for a name, but that was a little cryptic so I came up with "Whatever the Weather".  That seemed a little more appropriate.  Every time I look back at my club files though, I have to admit, I am humming in my head…. "whether, whether, whether, whether…"
Veggie Tales: School House Polka Video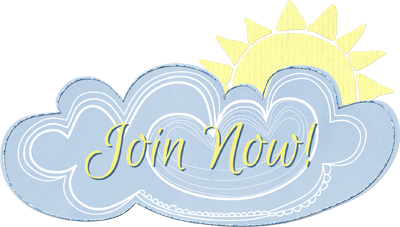 . . . . . . . . . . . . . . . . . . . . . . . . . . . . . . . . . . . . . . . 
. . . . . . . . . . . . . . . . . . . . . . . . . . . . . . . . . . . . . . .