Artist Trading Cards, ATCs for short, are a delightful and different form of digital scrapbooking. In the "real" 3-D world, ATCs, as their name suggests, are designed by artists to share examples of their work by swapping cards with other artists. In making their ATCs, pretty much anything goes: painting, sewing, glitter, and most often, collage.
In our digital scrapbooking world, we can make ATCs that are solely digital or hybrid versions that mix digital and craft
supplies. You might have seen ATCs around the Scrap Girls Gallery, but I'd like to tell you more about them and how you can join the swaps.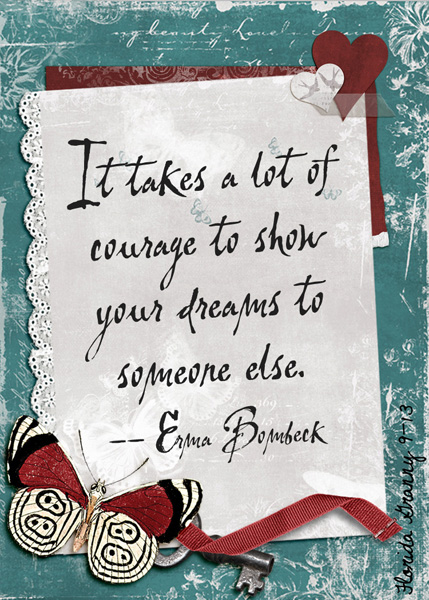 Unlike the usual digital scrapbook page, an ATC's purpose is not necessarily to tell a story or to honor a memory. Instead, it is an artistic expression, pure and simple. The only requirements of an ATC are the size, 2.5×3.5 inches, about the size of a baseball trading card, and that they are traded, never sold. After that, it's all up to you.
The
Scrap Girls Boutique contains several products sized just for ATCs. They make your ATC designing life simple and quick. However, you can adapt regular digital scrapbook supplies to double as a miniature ATC as well, and that's what I did for my example. Let me show you how I did it!
First, open your new 2.5×3.5-inch layout. Open a background paper and change its size (Image > Resize > Image Size,) to 3.5 inches, being sure the "Constrain Proportions" box is checked. Your paper will now be a 3.5-inch square. Add the paper to the ATC layout. You'll notice that some of paper will not be visible on the ATC. In most cases, that's fine.
However, my paper (from the Unbroken Collection Biggie) had a border that I wanted to be visible all around.
I needed to do some cutting and pasting. Using the Move Tool (keyboard shortcut V), I slid the paper all the way to the right so that its left edge was visible. I used the Rectangular Marquee Tool (M) with a zero feather to select about a third of the paper, including the edge. With the selection "marching ants" active, I pressed Ctrl+J to put the selection onto a new layer above the original.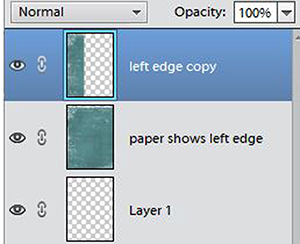 Next, I moved my original layer to the left so that the right edge was visible. Both edges (each on a different layer) were now visible. Using a Soft Round Eraser Brush at about 35% Opacity, I erased the cut line from the top paper to help it blend into the bottom paper. When I was satisfied, I merged the two layers into one paper (Ctrl+E).
Now you can add embellishments, a photo or quote if you like, and more. If you need to, just reduce their size to fit. Traditionally, ATCs are signed by the artist, so be sure to add your name and the date as your finishing touches.
Scrap Girls offers two ATC forums: a monthly digital swap and a bi-monthly hybrid swap. Instructions for trading are given in both forums. Digital ATCs are swapped by email via the Welcoming Committee host. Hybrid cards are traded by mailing them to their Welcoming Committee host. To learn more about hybrid ATCs and for beautiful hybrid inspiration, be sure to read this article.
Since ATCs fit into baseball card holders, they are easy to keep in a three-ring binder as a reminder of all our wonderfully creative participants. I hope you'll give this different and enjoyable form of digital scrapbooking a try!
Digital scrapbooking products used:
Commercial license versions of Brush Set: Sketchy Butterflies are also available.