Ginny Whitcomb's 
Family Ties Collection
is rich with everything a scrapper needs for making memory pages. It provides charming designs, colors, and antique-looking elements — everything needed to finally make those family heritage pages we've been wanting to put together. However, while you are gathering and scanning those precious old family photos, you can enjoy Family Ties with today's photos, too. I'd like to show you a couple of ways to create an aged photo with your current pictures and give them an authentic heritage look.
Tip: Sometimes giving photos an aged look can save an otherwise not-so-great photo. This is a great technique for a blurry photo that you still want to use.
Age your photos using Photoshop Elements
1. Open your photo and go to File > Duplicate. Close the original.
2. Make your photo black and white using your favorite method. I used Enhance > Convert to Black and White.
3. Go to Layer > New Adjustment Layer > Photo Filter. Click OK. The default photo filter is Warming Filter (85) and the default density is 25%. However, for that "olde-tyme" look, use the drop-down arrow and click on sepia. Slide the density all the way to 100%.
4. You'll probably want to tone down the sepia at this point. Just adjust the Opacity of the sepia photo filter layer. For the photo of my granddaughter, I adjusted the sepia photo filter layer to 80% Opacity.
5. Optional: Add a new blank layer above the photo and adjustment layers and fill it with white. Reduce the Opacity of this white layer to about 10% to 15% just to add an extra faded look to your photo. The aged photo looks right at home with the colors and elements in Family Ties. Here it is inside the Family Ties Green Frame, ready to be used in a layout.
Age your photo the easy way
For an even easier and more authentic aged look, there are many wonderful styles and actions in the Scrap Girls Boutique to do the work for you. Here are some examples that I used in my sample greeting cards.
ScrapSimple Styles: Antique Effects 6401
ScrapSimple Style: Sepia Magic 6301
Tools Action: Retro Photo 6301
Several ScrapSimple papers also have shabby-looking textures that can add a worn look to a new photo. For example, I used ScrapSimple Paper Textured Creases on the photos below. Once you've got your aged photos, just think what creative ways you can use them! Here, I used the Family Ties Collection and my newly "old" photos to make fun birthday cards.
I hope I've inspired you and that you'll show us both the aged photos make by uploading them to the
Scrap Girls Gallery
!

Family Ties Collection Biggie
ScrapSimple Paper: Textured Creases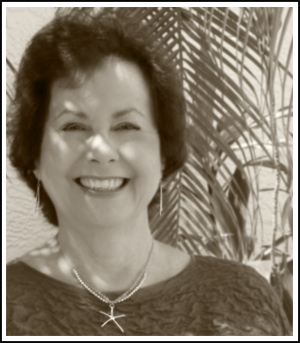 Tutorial written by Diane Lardieri